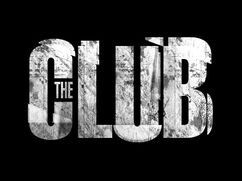 Are you a Member?
Members sign your signatures in the bars:
---
--Neildown"Desperta ferro!" 23:16, August 26, 2011 (UTC)
Rawfan56 - Warlord of Random, Bringer of Doom, Brother of Pro:
TALK - Wednesday, August 23 2017 (Eastern Standard Time)
And still as annoying as ever
---
If you signed and are not a member your signature will be removed.

Hello my dear members, I'm Danthemanb. I am the president (juice box getter/sandwich maker) of this wonderful club. Go my friends, you know what to do!
And I'm Llamao, co-founder and self appointed dictator of the Club
.......................................................!
Ad blocker interference detected!
Wikia is a free-to-use site that makes money from advertising. We have a modified experience for viewers using ad blockers

Wikia is not accessible if you've made further modifications. Remove the custom ad blocker rule(s) and the page will load as expected.